Become a Fruity Knitting Patron!
Fruity Knitting Live – Knit & Chat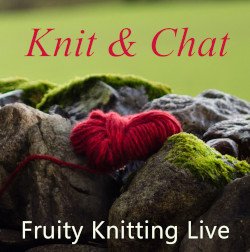 Join us for a
Knit & Chat
session with your current project and favorite drink on
3 July 2022
. Shetland Patrons can find all details about attending the event
here
.
Fruity Knitting Live – Kaffe Fasset
Patron Discount – Sarah Hatton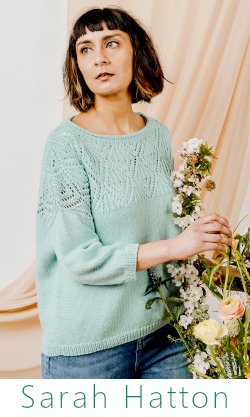 Sarah Hatton
is offering Fruity Knitting Patrons a 25% off all self-published patterns in her Ravelry store. This offer is valid until 30 May 2022, full details
here
.
Fruity Knitting Audio Podcast!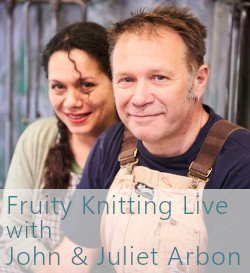 John and Juliet Arbon
were our guests on Fruity Knitting Live on 8 May 2020. Shetland and Merino Patrons can listen to the audio recording of the event
here
.
You can find the Audio Podcasts Index listing all Fruity Knitting Live events
here
. We now have
36 audio podcasts
available, and past guests include
Caitlin Hunter, Andrea Mowry, Nancy Marchant, Isabel Kraemer
and
Susan Crawford
.