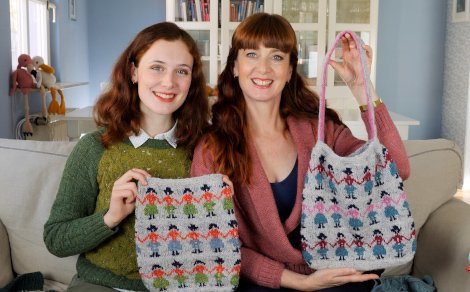 We are Andrea and Madeleine (mother and daughter), and we host the Fruity Knitting YouTube Channel. Our 90-minute monthly program brings you knitting inspiration from around the world and some occasional snippets of travel, history, and storytelling!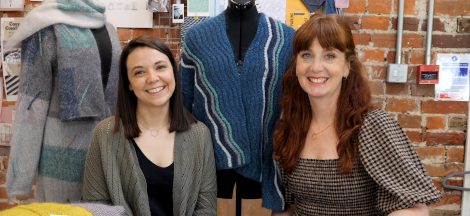 Each episode features an in-depth interview with a top-name designer or yarn producer. It's a long-format interview, so you get to meet the people behind the knitting patterns and yarns you love. You can find the index for all feature interviews here. We also take you through our current knitting projects, sometimes with technique tutorials, a little chat, and the occasional adventure. On top of that, our episodes include a variety of shorter segments:
Who supports Fruity Knitting?
Although our content is free, we ask our viewers to support the show by becoming a patron.
Why?
Both Madeleine and I work full-time to produce Fruity Knitting. We aim to make every minute of the show interesting, fun, and educational for you. This takes a lot of time and effort behind the scenes. We also regularly carry travel and equipment expenses. Becoming a patron is very inexpensive, and every single patron makes a difference to us.
What about YouTube advertisements?
Our only source of income is Patreon. We don't sell anything or receive money from advertising or sponsorship. Any ads on YouTube are due to the music we use to enhance the show's quality. The ad revenue goes to the musicians, not us.
Make use of Fruity Knitting resources!
Please note that we no longer have a Fruity Knitting Patron Community forum. We would love to see you in our Fruity Knitting Ravelry group!
We hope that our knitting podcast keeps the life and creativity in your Knitting, and we would love to have your company!