Become a Fruity Knitting Patron!
We have now released
85 Episodes
of Fruity Knitting. If you're a long-term viewer we do ask you to make the effort to
become a Fruity Knitting Patron
. It's easy, safe and flexible. Producing the show is a full-time job for both of us and we are now fully dependent on Patron support. Thank you! Andrea and Andrew
Patron Discount – Christel Seyfarth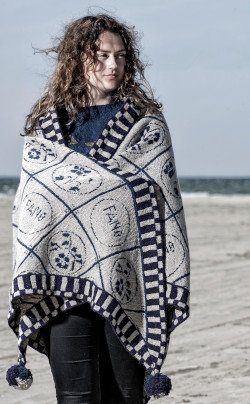 Christel Seyfarth
is offering Fruity Knitting Patrons a 10 percent discount off all of her kits and yarns. This offer is valid until 1 October, full details
here
.
Fruity Knitting Live – Deborah Newton
Fruity Knitting Live – Carol Feller
Fruity Knitting Audio Podcast!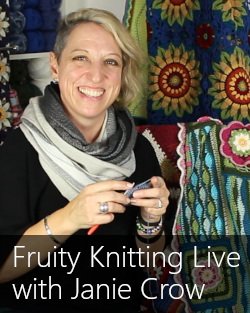 Jane Crowfoot
was our guest on Fruity Knitting Live on 29 June 2019. Shetland and Merino Patrons can listen to the audio recording of the event
here
.
You can find audio podcasts of all Fruity Knitting Live events
here
. We now have
30 audio podcasts
available, and past guests include
Caitlin Hunter, Andrea Mowry, Nancy Marchant, Isabel Kraemer
and
Susan Crawford
.