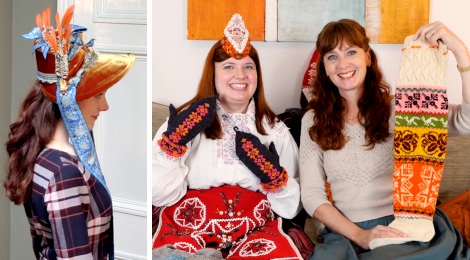 We have an exciting program for you in Episode 124 that centers around the beautiful and famous city of Bath. Both our featured guests are residents of Bath. Our feature interview is with the illustrator, knitwear designer, and recent author Aleks Byrd. Aleks has Estonian heritage and shares her knowledge of the lesser-known traditional Estonian knitting techniques through her book Traditions Revisited – Modern Estonian knits. In our 'Makers' segment, we feature Neil Fortin, a historical milliner. Neil is a costume designer who has found a niche market in Bath by creating beautiful, high-quality, historical headwear for reenactors. Bath was one of the most beautiful European cities we've visited. We thought you'd love to see some famous sights, so we're also including a little tour of the city. On top of that, Madeleine and I have brand new knitting projects to share with you. And we have another pop psychology theme on the difference between learned helplessness and strategic incompetence and how it applies to us as knitters.
Aleks Byrd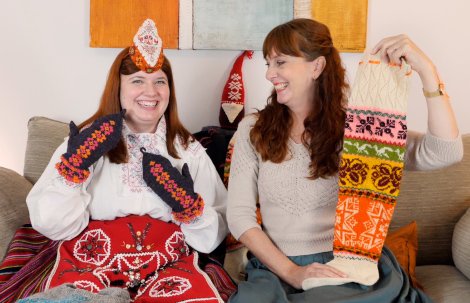 Aleks Byrd refers to herself as a väliseestlane, an Estonian born and raised abroad. Her book introduces us to some of the traditional Estonian knitting techniques. Aleks has taken around 5 or 6 traditional knitting techniques typically used in Estonian folk costume designs, and she has reinterpreted them into modern wearable garments.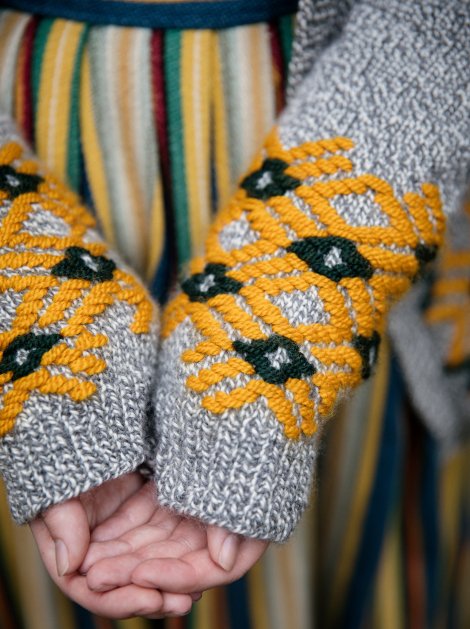 Aleks assures us that these techniques are deceptively simple to learn, but they all have a significant wow effect and are a lot of fun to do.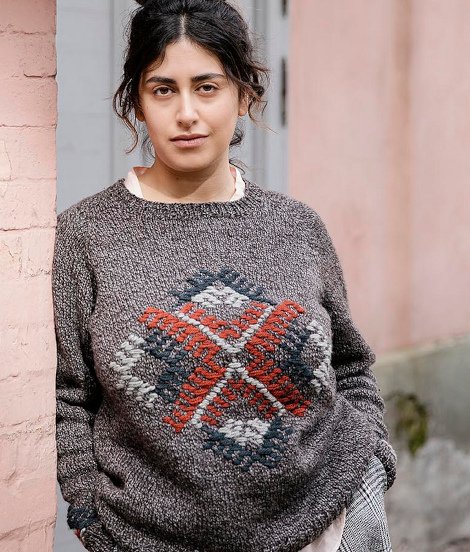 During the interview, Aleks wears her traditional Estonian folk costume. We can clearly see the direct connection between the traditional use of the techniques and her modern designs.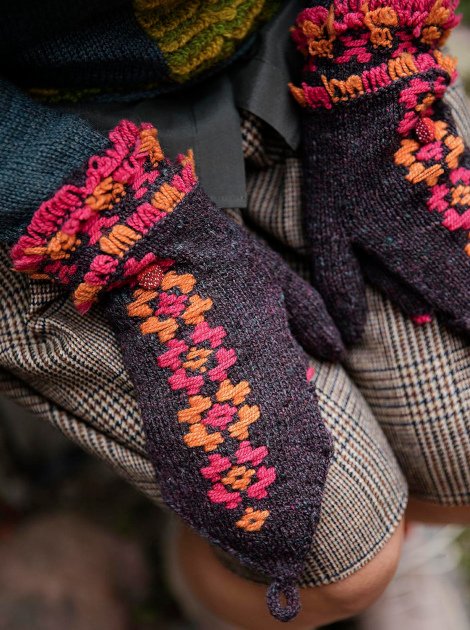 Aleks' book is published with Laine Publishing, and it includes the following techniques; Roosimine, which is an inlay technique, Narmad, a knitted fringe, and various braids and bobbles called Nuppud.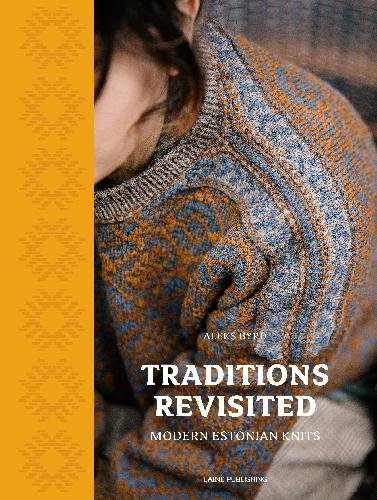 Finding Aleks Byrd
Makers – Neil Fortin – Historical Headwear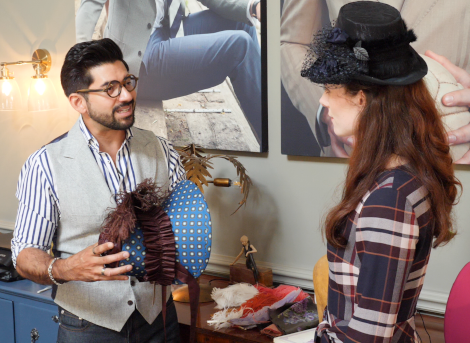 Our second featured guest is particularly interesting. Neil Fortin is a costume designer who has found a niche market in Bath by creating beautiful, high-quality, historical headwear for reenactors. Previously, Neil designed costumes for operas. Now he can use his skills in a new way due to the Jane Austin festival that's held annually in Bath.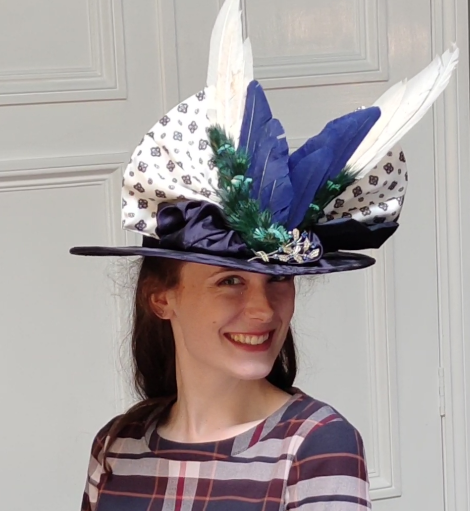 Madeleine had tremendous fun doing this interview as she got to dress up in the most unique and extravagant headwear. Neil took us through all the main styles of ladies' bonnets during the 18th and 19th Centuries.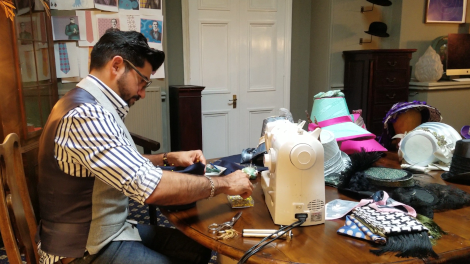 Madeleine and I now have going to the Jane Austin Festival in full historical costume and dancing a minuet on our bucket list.
Finding Neil Fortin
Elements DK – West Yorkshire Spinners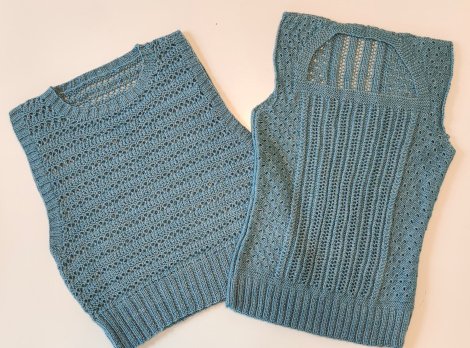 Madeleine and I have used the Elements DK yarn from the West Yorkshire Spinners for the latest projects. It's a blend of Tencel and Falklands merino wool. Tencel is a branded lyocell fiber that comes from the pulp of trees. I had a quick read-up on it because Tencel was new to me. The wood pulp is dissolved in a non-toxic organic solvent that's then forced through fine holes to produce fiber. The solvent and water are recycled in a closed-loop process, with more than 99% of the solvent being recovered and reused. Tencel is an improvement on traditional semi-synthetic fibres like viscose and Rayon because it has this improved closed-loop recycled process.
The texture of Tencel is soft, airy, and lightweight. It's also breathable and, like wool, has moisture-wicking properties. To my eyes, this Tencel and wool blend looks a little like a silk and wool blend because it's very lustrous, shiny, lightweight, and drapey. The Elements DK comes in 10 lovely colours; the colour we used is Fresh Water. The West Yorkshire Spinners knew we rarely knit accessories, so they kindly sent us two jumpers quantity of yarn. Without planning it, Madeleine and I have become mother & daughter matchy matchy!
Patron Discount – West Yorkshire Spinners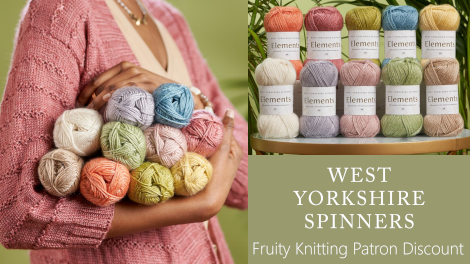 The West Yorkshire Spinners are kindly offering Fruity Knitting Patrons a 10% discount off their Elements DK yarn from their online store. It really is a beautiful, lightweight and lustrous yarn, so I hope you enjoy checking it out. You can find the full details of the discount here.
Bring and Brag
Indi – Kim Hargreaves
Madeleine's latest project is Indi by Kim Hargreaves. Indi is part of Kim Hargreaves's latest collection called Divine. The design can be a summer top or you can make it longer and turn it into a summer mini dress. Indi was her first ever lace pattern, and she found it very straightforward to knit.
Kurt the Koala
This little chap was sent to us from a dear Australian Patron. Her name is Jill and she has been a patron of Fruity Knitting from the very beginning, which is very special to us. Madeleine has named him Kurt the Koala. Kurt was designed by the toy designer Alan Dart who we featured in Episode 118.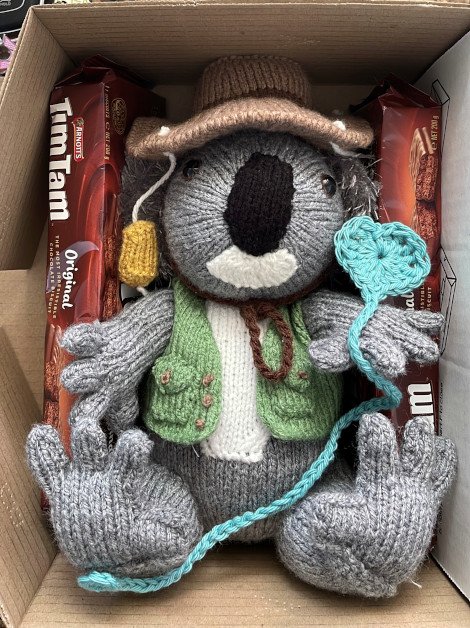 This is how Kurt was packed up; nestled between too packets of tim tams, which along with vegemite, cherry ripes, lamingtons and Pavlovas are the national food of Australians.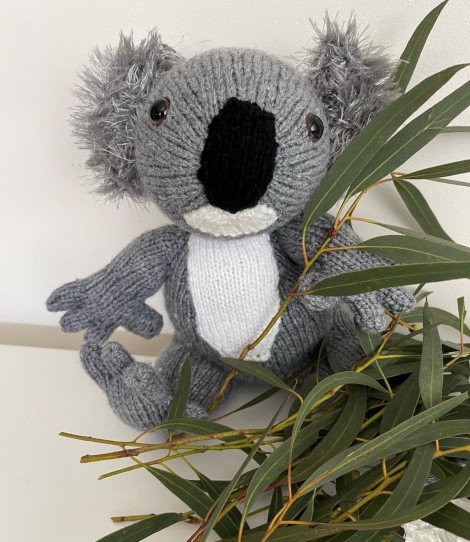 Under Construction
Effi – Kim Hargreaves
My latest project is Effi by Kim Hargreaves Yes, I am embarrassed that it is yet another Kim Hargreaves design. By think of it this way; Kim is retiring this year and I'm celebrating her wonderful contribution to the World of Knitting.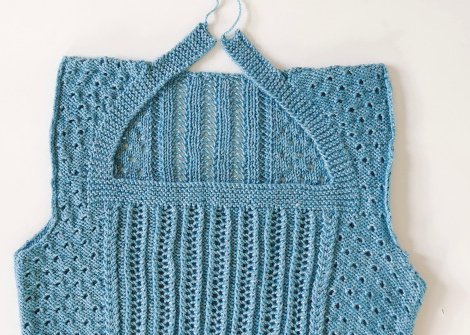 What is also interesting is that the fabric turns out to be reversible. It took me a while to decided which side of the fabric I liked better.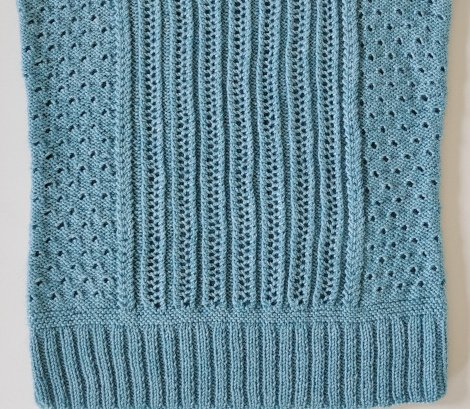 The right side (above) has the eyelet pattern in reverse stocking st., which I'm not keen on, but the trellis columns stand forward more, which I like. Whereas, on the reverse side (below), I like the eyelet pattern in stocking st. better, but the trellis columns recede and don't look as interesting as on the front.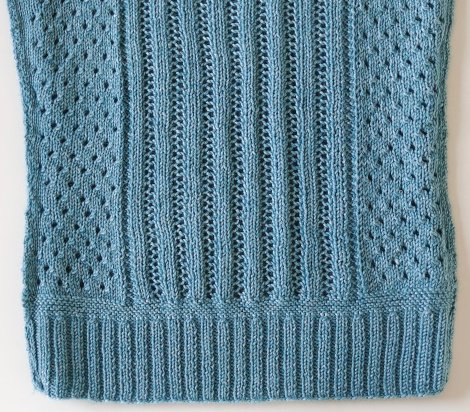 Beautiful Bath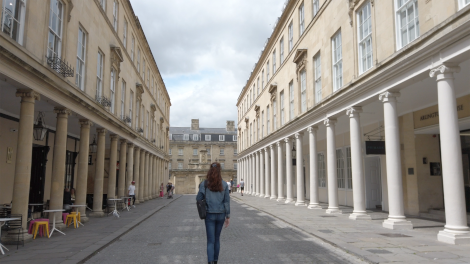 Bath was one of the most beautiful European cities we've visited. Most of Bath's buildings are made from the local, golden-coloured stone, and the dominant architectural style is Georgian. This is because the city became very fashionable as a spa city and social centre for the upper classes during the 18th century when most of its fine architecture was built.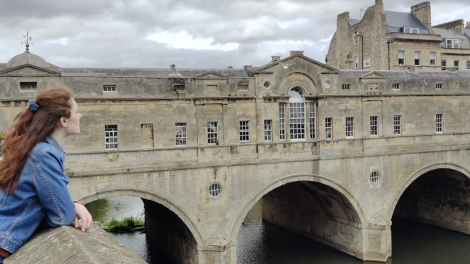 This is the famous Pulteney Bridge built in 1774 which crosses the River Avon. It's a World Heritage Site and it's one of only 4 bridges worldwide to have shops across its entire span on both sides.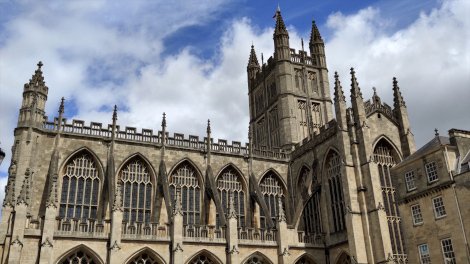 Bath Abbey is the last great medieval cathedral to be built in England. It took 120 years to build, starting in 1499 and ending in 1616. Apparently, there has been a place of Christian worship on this the site of Bath abbey for over 1,200 years. What's quite funny is that on either side of the Abbey entrance you can see angels ascending and descending Jacob's ladder. I love the humor in these sculptures.
This is a stunning fan vault ceiling. It provides structural stability as it distributes the weight of the roof over the ribs onto the supporting columns.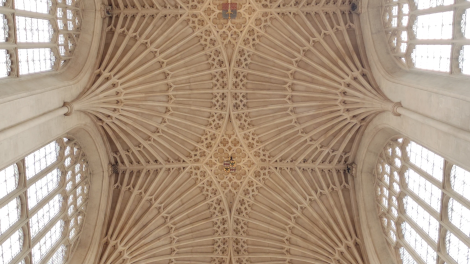 Bath Abbey is one of the most beautiful cathedrals I've ever been to. It was a privilege to see it, but I always imagine how wonderful it would be to visit it all alone in silence.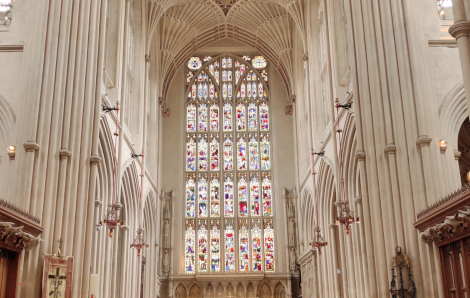 What we are wearing
In the interview Andrea is wearing her Corbis Sweater by Natsja Hornby.
Madeleine is wearing her Indie by Kim Hargreaves.
Music Credits