Fruity Knitting Podcast Episode 3 features an interview with Ulrike Janssen of Maschenwahn in Offenbach, Germany, and also takes an in depth look at the relationship between knitters and magpies, and lots more knitting fun.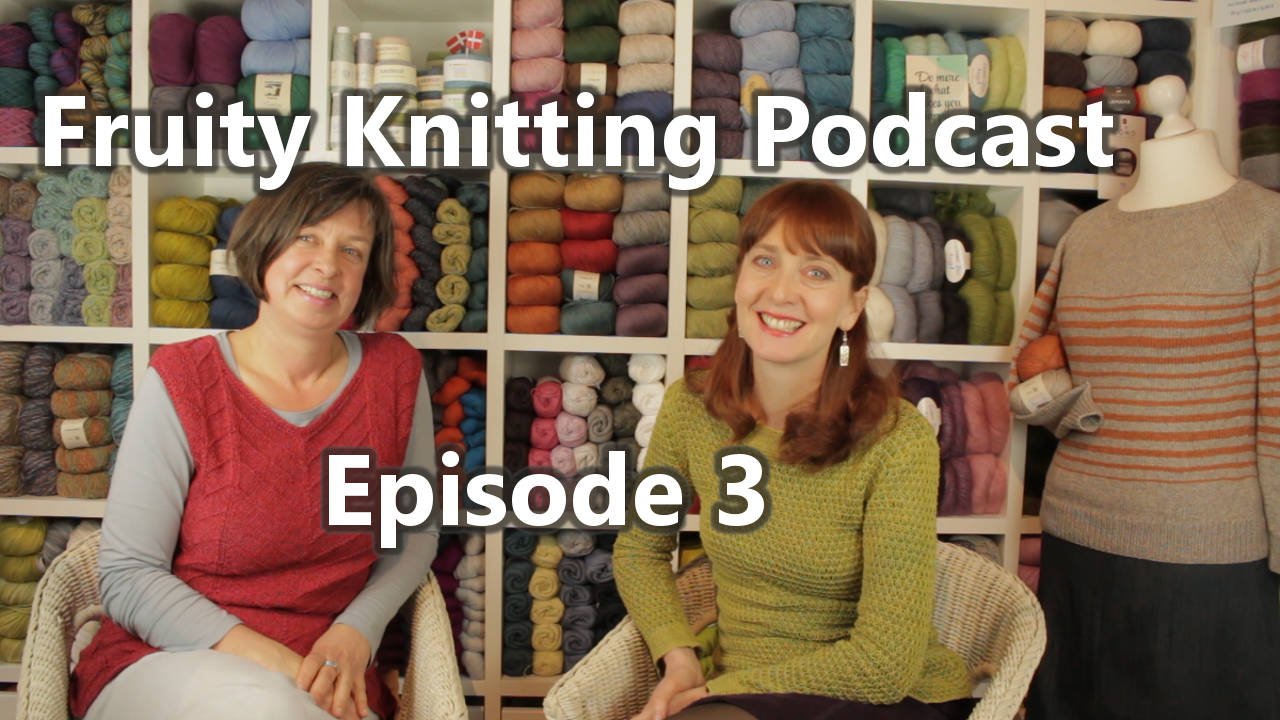 If you enjoy our programs, please support us by subscribing on YouTube and following Fruity Knitting on Instagram.
Under Construction
Windy Scarf by Martin Storey
Norbu by Marie Wallin
From the Archives
Andrew's jumper – with the sloppy neck – was a pattern on Ravelry, but we can't find it anymore…
Andrea's vest was an Australian pattern, but we don't have any more details! Yarn was an Australian Patons 8-ply 100% wool.
Australian Magpies
The segment "Are Knitters like Australian Magpies" was based on the episode "The colourful life of the Australian Magpie" from the program "Off Track" on Australia's Radio National. This is a wonderful program looking at diverse range of topics around Australia's natural environment. Presenter Ann Jones does an amazing job of painting pictures in words, with interviews, commentary and sounds from the field. It's available as a podcast and is a treat if you have any interest in Australian wildlife.
Magpie song recordings were made by Danielle, the Magpieaholic. Danielle seems to have an extraordinary relationship with the magpies in her area, and has some amazing photos and videos. Her site is definitely worth a visit.
The following Magpie sounds and images were used in the segment:
Interview with Ulrike Janssen
Ulrike Janssen is owner of Maschenwahn – which is German for "stitch-crazy".
You can reach the shop easily from the Frankfurt Airport, by taking the S8 in the direction "Offenbach (Main) Ost" or the S9 in direction Hanau Hbf. Get off at the stop "Ledermuseum". The trip by train is around 26 minutes from the airport.
You would be very welcome to drop by for a tea or coffee and some good German cake, a chat with Ulrike and her customers, and a browse of her wools and patterns.
Taunusstraße 1
63067 Offenbach am Main
Germany
Ulrike mentioned the two Danish designers: