In Episode 4 we look a little more closely at some Alice Starmore Fair Isle patterns, how to steek and modify a garment to set in sleeves. We also introduce the new segment "Knitters of the World", and there's a walk in the German countryside and a visit to an old castle ruin. Enjoy!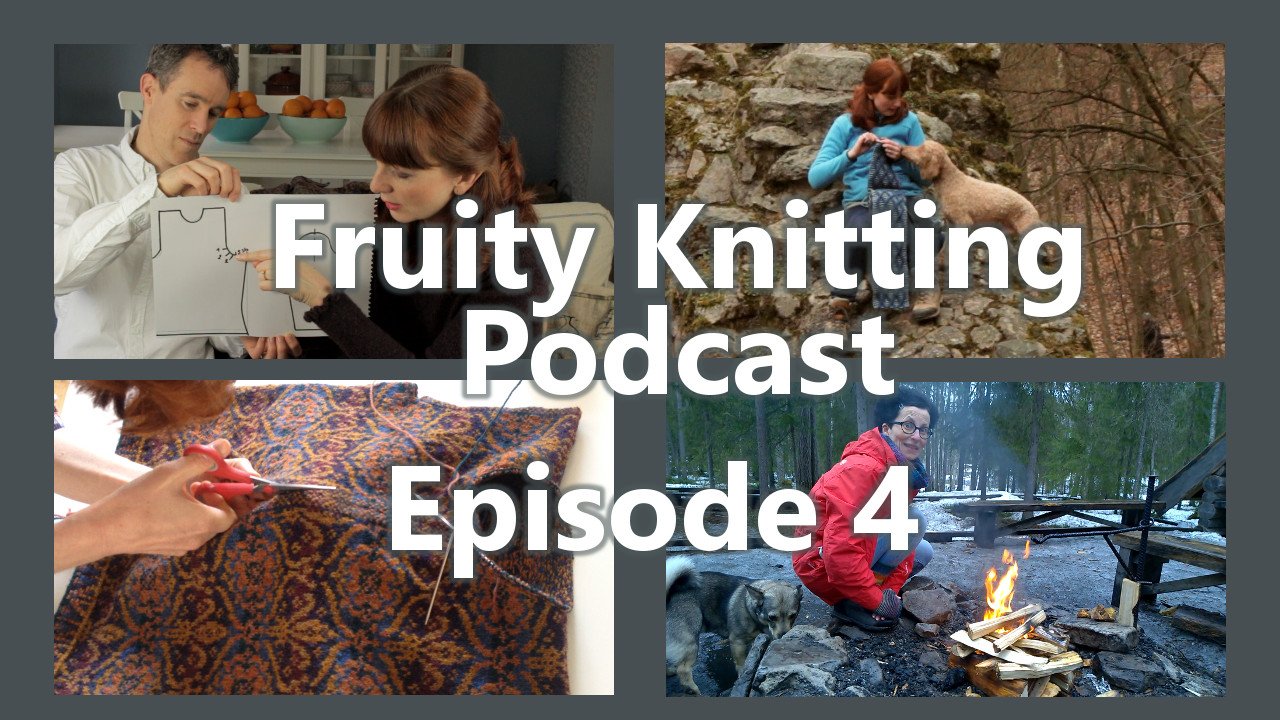 Bring and brag
Mist Slouchy Hat
Designed by Kim Hargreaves and published in the book Still.
Yarn Rowan Kid Classic and Rowan Kidsilk Haze
Windy Scarf
Design by Martin Storey, Ravelry pattern.
Yarn Rowan Pure Wool Superwash Worsted
Knitters of the World
Features Lene Alve from Dances with Wool
You can also find Lene on Ravelry lenealve
From the Archives
Mary Tudor from Tudor Roses 2013 edition – Alice Starmore
Yarn from Virtual Yarns
Helpful books

Knitwear design workshop – Shirley Paden


The knowledgeable knitter – Margaret Radcliffe.
Extreme Knitting
Oldenwald – Burgruine Rodenstein
Under Construction
Andrew's socks based on Hermione Everyday Socks by Erika Lueder
Hermiones Everyday Socks
Norbu by Marie Wallin
Or on Ravelry: Norbu
Yarn: Softyak DK – colour Lawn 241
Podcasts
Eva of The Charm of It
Sarah of FiberTrek