In this tutorial I'm going to take you right through the Darkness coat by Kim Hargreaves.
This is a great pattern for a first garment project. If you can confidently do the knit and purl stitch and cast on, then this is a great tutorial for you. I will show you all the other techniques used to complete and sew up the garment.
Pattern and Yarn
The Darkness pattern was designed by Kim Hargreaves, and is now available in the Rowan book Myth. (Originally published in Still).  This is a great book with many patterns that you might want to knit.  I have done another tutorial on the Mist Slouchy Hat also taken from this book. (This is an affiliate link. If you buy the book from Amazon via this link, it will not cost you any more, but we will earn a small commission, which we will put towards prizes for upcoming KALs. Unfortunately this book now seems to be out of print.)
The yarn is the Rowan Brushed Fleece, and I used the colorway Nook.
You can also find my Darkness project on Ravelry.
Video Tutorial
The tutorial is available as a video on YouTube – click on the image below to go straight to the video.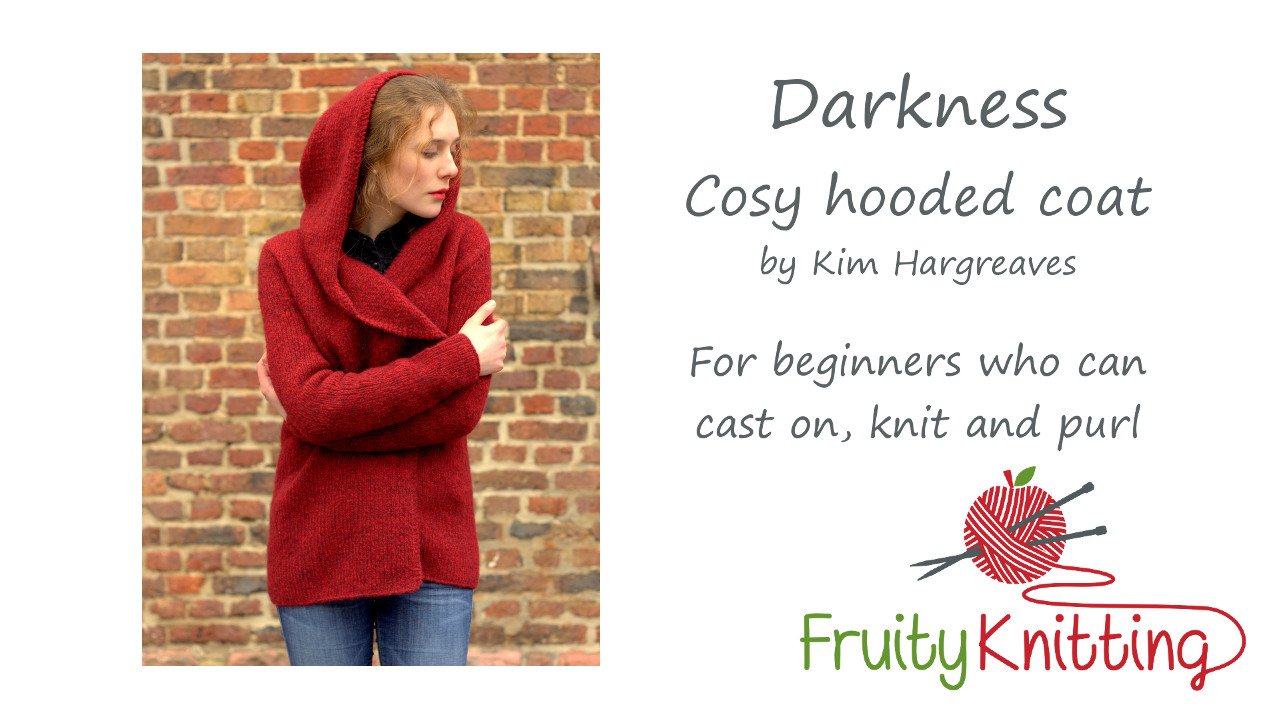 Click on the image to get to the video tutorial for the Darkness hooded coat
Section Links
As you work through the pattern, you can use the links below to jump directly to the next part of the tutorial video.