Our interview guest on the Episode 28 of the Fruity Knitting Podcast is Monique Boonstra, better known as A Passion for Lace.  Monique shares the story of how she came to specialize in lace knitting, and shows us the stunning work that she has produced.  On Knitters of the World we meet Anneli from Hamburg, Germany.  She shares her creations which have come from many years of modifying patterns to suit her own tastes and preferences.  There's also a tutorial looking at shaping while staying in pattern.
Work in progress…
We've been a little distracted, so this blog post is a little late.  Check back for updates!!!
A Passion for Lace – Interview with Monique Boonstra
Monique Boonstra is the person behind A Passion for Lace.  As a long-time knitter, Monique developed a repetitive strain injury in her hands which prevented her from working with heavier garments.  Monique saw that even larger lace shawls were still very light and easier on her hands, and so her specialization was chosen.
The Shetland Stars Shawl – Outlander reproduction
Monique was approached with the request to reproduce a shawl seen in the television series Outlander.  Scenes for the series provided only little information, so Monique approached the costume designer for the series.  Shortly later, Monique was given a photograph of a quarter of the square shawl, which was enough for Monique to decipher the stitch patterns required.
Monique has published her design as the Shetland Stars Shawl.  This is a large square shawl, similar in shape to the shawl seen in the series.  Because knitting this shawl is such a huge undertaking, Monique has also produced a smaller, rectangular version of the shawl.
The 12th of Never
Monique's design The 12th of Never features a beautiful heart design, and is named after the song by Johnny Mathis.
Finding Monique Boonstra
You can find Monique as:
Anneli – Fadengold – Knitters of the World
Anneli says that she now uses patterns as a guide, but enjoys modifying them to suit her own tastes.
Wonderful finishing on the cuffs, great texture and beautiful leather buttons put together by Anneli on this jacket by Kim Hargreaves.
Anneli lives in Hamburg, Germany's seaside city.  Although Munich claims the title of Germany's fashion capital, Hamburg is stylish and lively.
Finding Anneli
You can find Anneli via:
Andrea's Dress
Andrea's latest dress is from the Very Easy Vogue pattern V8993.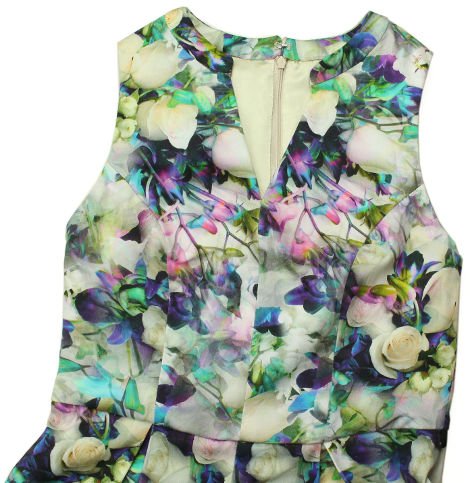 The tutorial Andrea referred to is:
Music Credits
The Up Series
The "Up Series" started in 1964 and follows the lives of 14 British school children in a video documentary.  The children were 7 years old when the series started, and they are revisited every 7 years.  The most recent episode was 56 Up, released in 2012.  The series takes its name from the Jesuit St Francis Xavier, who is credited with the quote "Give me a child until he is seven and I will give you the man".