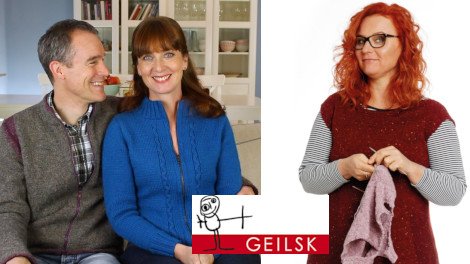 We have a varied program for you in Episode 73 with two highly contrasting feature interviews. First, we go to Denmark to interview the designer Bente Geil, who is very well known in Scandinavia for her designs and her beautiful yarn brand Geilsk. Bente has actually done a Bachelor's Degree in Handcraft, so she brings a lot of knowledge to her designing. Her very clever designs unusually cover the full range of 12 sizes which is fantastic!
Our second interview is with Nancy Irlbeck, who is a Professor in the Animal Science department at Washington State University. Nancy is extremely passionate about sheep and wool production as well as preserving the rare breeds. This is a super interesting interview because Nancy has a great understanding of the relationship between sheep and humans both from an animal scientist perspective but also at a very deep personal level. One of her greatest joys is teaching young people to work with sheep and to understand them. Apart from that, we take you to a stunning 13th century Welsh castle with amazing views, we announce the winners for our Cable and Lace KAL and give you an update on our projects.
Bente Geil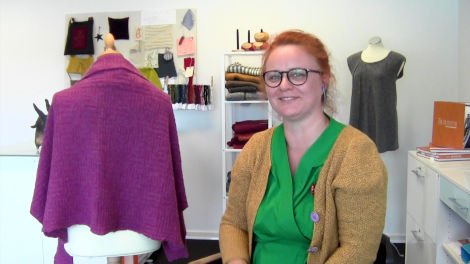 Bente is well known in Denmark as a designer and as a yarn producer with her brand Geilsk. Her patterns are very popular in Scandinavia and increasingly so in Europe. This is because they combine great craftsmanship with a typically simple Scandinavian style that's fun and quirky. Bente has a masterful knowledge of fitting the female body and has a special focus on the larger lady. Her pattern sizing goes from around a 30 inch bust to a 55 inch bust, with a total of 12 sizes.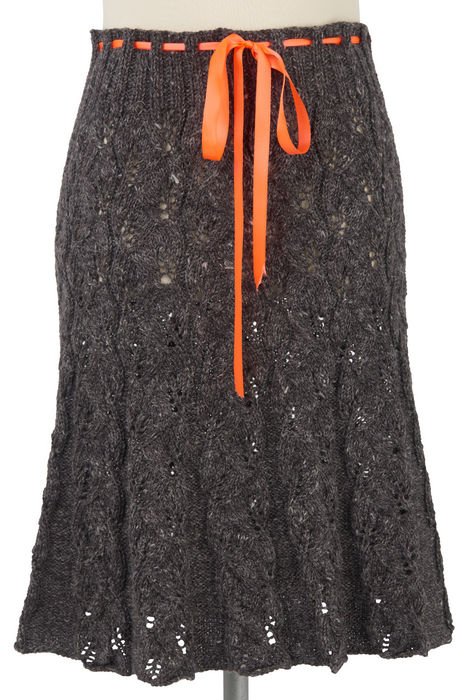 Many of Bente's designs are designed to be worn in a couple of different ways. Ulrike, the owner of my LYS carries Bente's yarn range and she loves and highly recommends them. She also really enjoys knitting Bente's patterns both because of the Danish aesthetic and the quirky way the designs are constructed. You don't have to be an advanced knitter to enjoy knitting them. There is a lot of easy plain knitting in the patterns.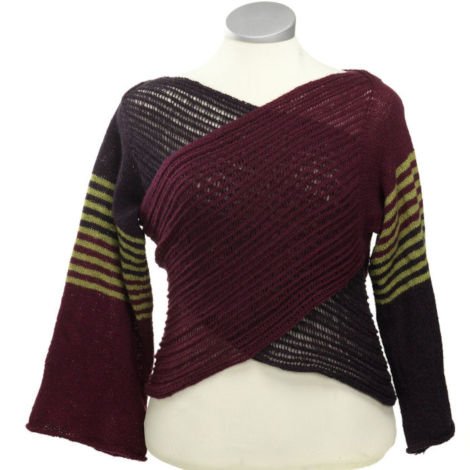 Patron Discount – Bente Geil
Bente is offering our patrons a generous 20% discount off everything in her online store. Bente has a multitude of patterns for women, men and children. The patterns can be bought separately or together with the recommended yarn in yarn kits. You will find everything that she offers at her online webshop or you can buy her patterns only at Ravelry. Patrons will get the discount at both places and the exact details for this discount can be found as usual on the Patreon site.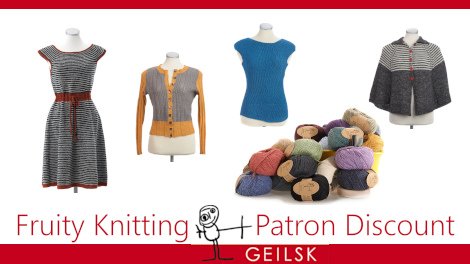 Finding Bente Geil
Nancy Irlbeck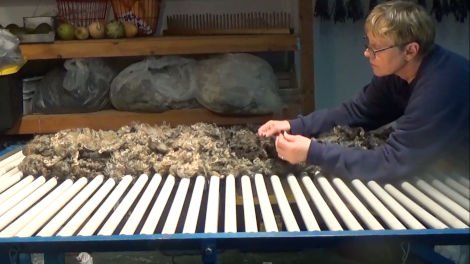 Nancy Irlbeck is our guest for the second feature interview. Nancy has a PhD in animal nutrition and for most of her career she has been teaching University students all about nutrition, wool and the 'hands-on' skills of raising sheep. She is extremely knowledgeable and passionate about sheep and wool, including the different sheep breeds and the important of keeping genetic diversity.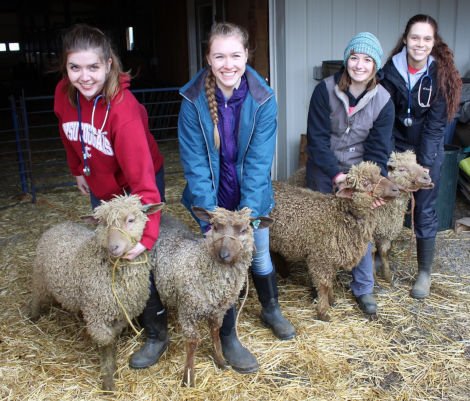 One of Nancy's greatest joys is to teach young people how to work with sheep.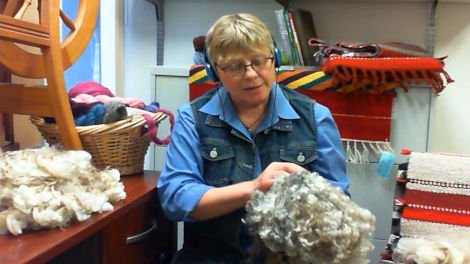 This interview will be interesting to all of us who want to increase our appreciation of this amazing fibre – wool that we really love working with, but it will be a special treat for those of you who either have sheep or dream of having your own sheep one day.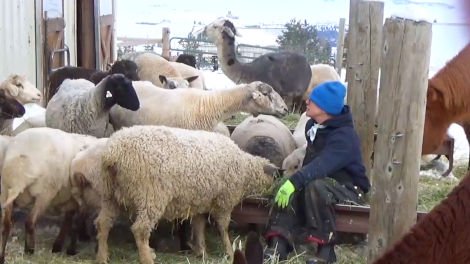 Finding Nancy Irlbeck
Andrea's Hiking Jacket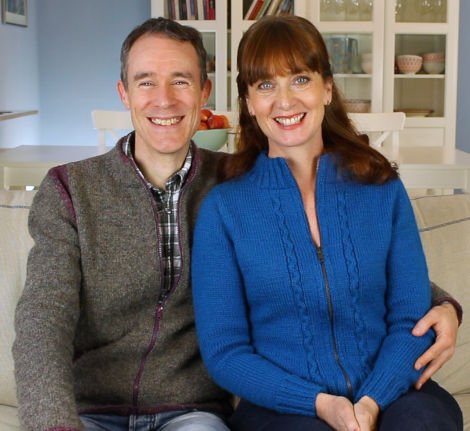 Andrew has finally finished my hiking jacket and as you can see (pictured above) we are both wearing our hiking jackets. We think of these designs as our 'Snowdon Hiking Jackets' because they are replacements for hiking fleece jackets and are named after Mount Snowdon in north Wales. We take our annual Christmas holiday in Snowdonia and have climbed the summit of Snowdon now about 5-6 times. We are very much in love with the very dramatic scenery there.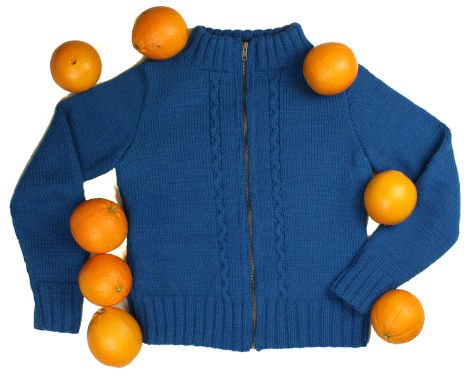 Dolwyddelan Castle
#Extremeknitting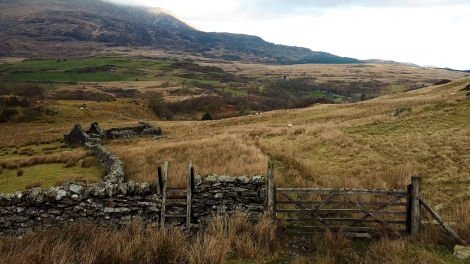 While we are on the topic of Snowdonia we also take you on a hike through the area and show you some very stunning scenery.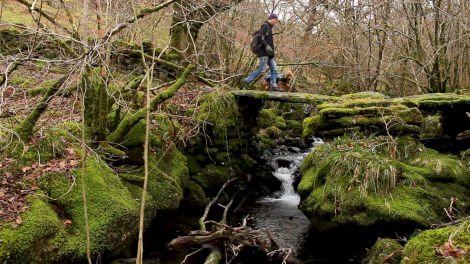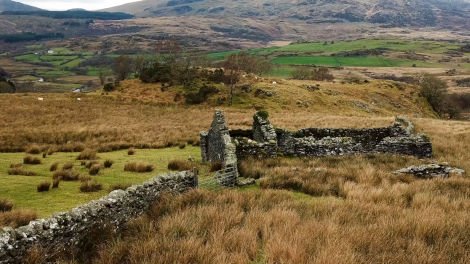 We end the hike at a 13th century castle ruin Dolwyddelan Castle which was built by Llywelyn the Great, Prince of Gwynedd and Wales.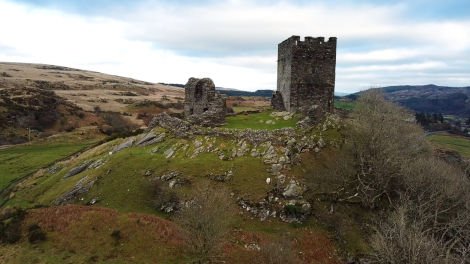 Aberdeen Argyll by Martin Storey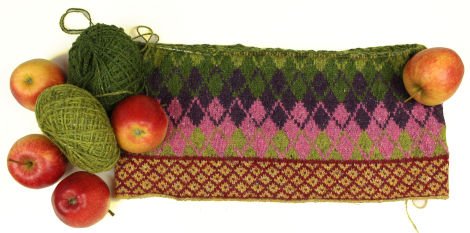 I fell in love with Martin's design Aberdeen from his book Scottish Heritage Knits not just because of its argyle patterning, which I love, but also because of the fantastic colour combination he used. I have tried to keep that colour combination using the Rowan Felted Tweed as a substitute for the no longer available Rowan Fine Tweed. His book Scottish Heritage Knits is no longer in print but you may be able to find a second hand copy on ebay or amazon.
Sculpted Frost by Linda Marveng
The back piece of my Sculpted Frost is finished and blocked, so I can accurately measure it and check my maths is correct. I'm knitting at a gauge that is very different to the pattern's gauge which keeps me on my toes. So far, so good!
Cables and Lace KAL
Our two winners are entry no. 46 Mttcavin and entry no. 49 BikingBob. A huge congratulations to the winners and to every one who took part and contributed to all the discussion.
What are we wearing?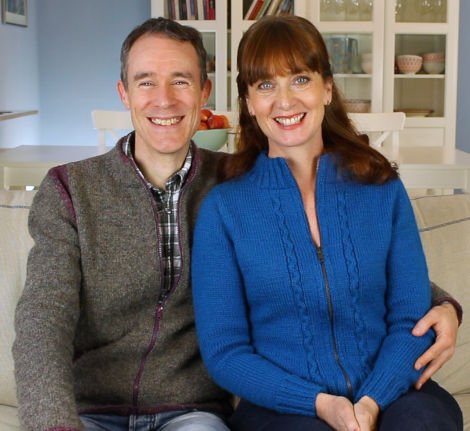 We are both wearing our Snowdon Hiking jackets designed by Andrea and knitted by Andrew – what a team! In the interview with Nancy Irlbeck Andrea is wearing Alice Starmore's Eala Bhan
Music Credits