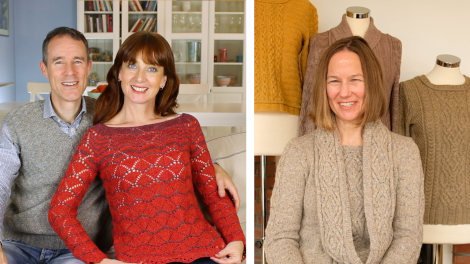 Norwegian designer Linda Marveng features in a two-part interview in Episode 67. Linda does amazing cable and lace designs and her work is increasingly popping up all over the place. Linda is a highly skilled designer with a lot of experience and in the interview she also talks in detail about the finishing techniques she uses which is a topic many of you appreciate. The segment 'Meet the Shepherdess' also features but instead of meeting sheep we will meet alpacas. Jane from New Leaf Yarns will tell us what it's like to care for a herd of alpacas and how she makes yarn from their fleeces. There's a short tutorial from Andrea on 'finishing', there's projects finished, started and in the planning as well as a new KAL to be announced.
Linda Marveng
Linda Marveng's designs are very distinctive and sophisticated. She uses dynamic silhouettes with lots of texture and very intricate and beautiful cables as well as a fair bit of lace. Linda lived and worked in London for a long time and that's where she received most of her training in teaching knitting workshops and then later in designing knitwear. I think you can see this mix of British and Scandinavian design reflected in her work. Apart from designing some stunning collections for yarn companies like The Fibre Co. and Hillesvag Ullvarefabrikk, Linda contributes to well-known magazines and has published her own Norwegian Knitting book which we also hear about in the interview. I was very happy to discover Linda's work more recently, so it's brilliant that Linda agreed to come on Fruity Knitting to talk to us.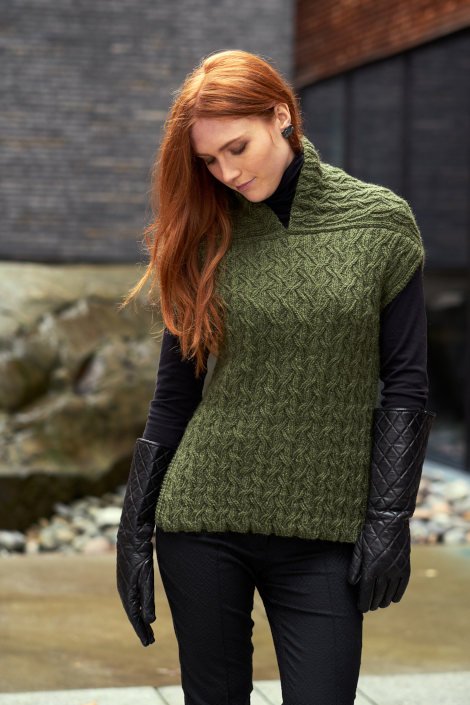 Linda also enjoys working together with other artists and has designed some knitwear to go with shoes from Monica Stålvang as well as some of Judith Bech's dresses.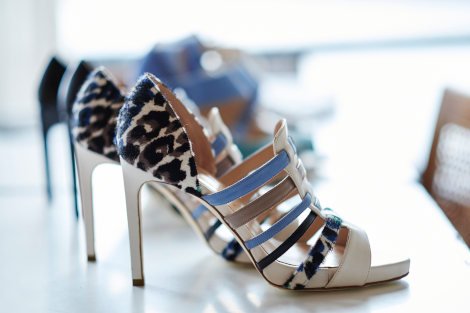 Patron Discount – Linda Marveng
Linda is offering Fruity Knitting Patrons a very generous 30% discount off all her individual patterns in her Ravelry store. This is an exciting offer because she has so many great designs for lots of different body types to choose from. If you would like to join in our new cable and lace KAL, you might like to have a look through her store for inspiration.
Finding Linda Marveng
Yarns
New Leaf Yarns – Meet the Shepherdess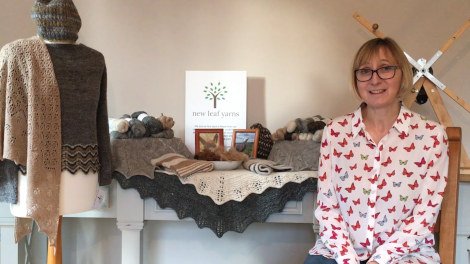 Jane from Edinburgh has grown her little herd of alpacas and is enjoying the adventure of developing her New Leaf Yarn business. You may already have met Jane at the Edinburgh Yarn Festival in 2018 where she was selling her alpaca blend yarns. Alpacas come in 22 recognized shades, ranging from pure white to yet black with lots of grey, beige and brown shades in between. Jane keeps these natural shades and enhances the yarn by blending the alpaca fleece with fleece from a variety of British sheep breeds. Some of Jane's favourite things about alpacas is the humming noise that they make and their funny loving personalities.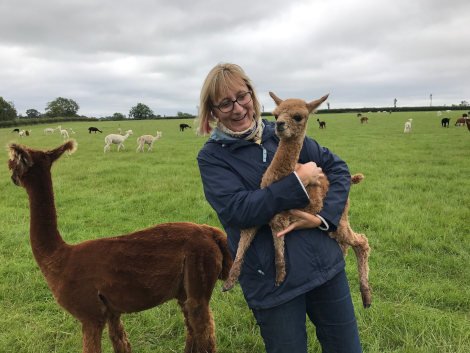 Patron Discount – New Leaf Yarns
There is a 10% discount off everything in Jane's online store for Fruity Knitting patrons up until December 31st.  All the details are at the patreon site. Thanks very much to Jane!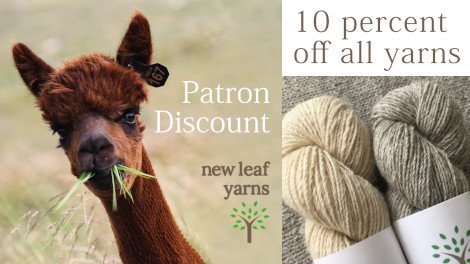 Finding New Leaf Yarns
Aquila by Louisa Harding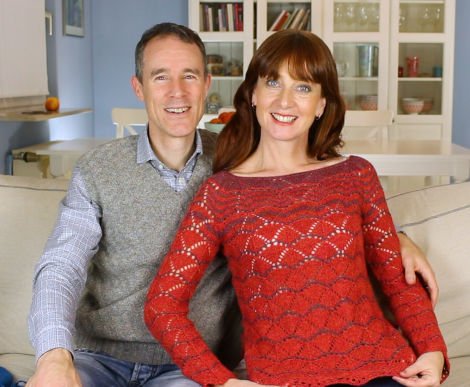 My lace top is finished and I love it! Knitting up Aquila by Louisa Harding with her 100% cashmere Gilli yarn has beaten my expectations in every way. I didn't think it would be a hard knit but I certainly didn't expect to sail through without any ripping back. I had chosen to knit it at a different gauge and wasn't totally sure my calculations would work straight off. The fit and shaping have come out perfectly, and I love the wonderful colour combination. I will definitely be knitting more of Louisa's designs in the future!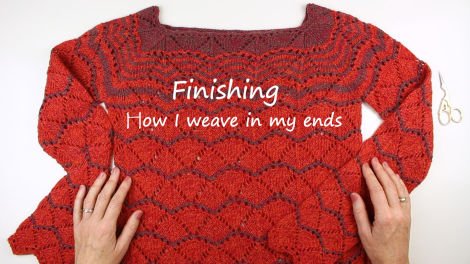 I thought I'd put a short tutorial together on how I do my finishing. There was a lot of ends to weave in (two for every stripe on the body and the arms) and because it's knitted in a loose gauge with lots of lace eyelets, you have to be extra careful.
Finding Aquila and Louisa Harding
Andrea's Hiking Jacket
Andrea has been playing around and swatching different cables for Andrew to knit into her Hiking Jacket. She is pretty disappointed with her combinations so far but has plenty of time to come up with an acceptable solution e.g. a cable that is simple enough for me knit, looks good in a bright blue, chunky yarn and looks suitable for a functional hiking jacket. The yarn is the Jamieson and Smith Aran weight.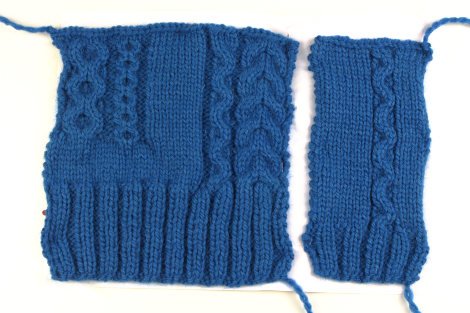 Other notes
We were wearing
Andrew was wearing Whelk by Martin Storey. Andrea was wearing her new Aquila by Louisa Harding. In the interview Andrea was wearing her Åsemors Kofte by Sidsel Høivik.
Music Credits
Image Credits