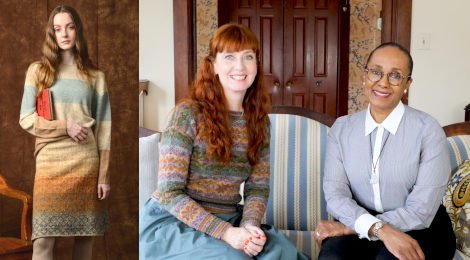 Our feature guest for Episode 134 is the New York-based knitwear designer Shirley Paden who has worked in the industry for over 30 years. Shirley has taught, lectured, and written books and articles on hand knitting and crochet. Her classic and sophisticated designs are regularly featured in Vogue Knitting. In Under Construction, we each have new summer projects to tell you about and we're also introducing a new Knit-a-long! And in Pop Psychology, Madeleine explores the impact of chronic social isolation and loneliness on our health and how knitting can serve as an antidote by bringing people together.
Shirley Paden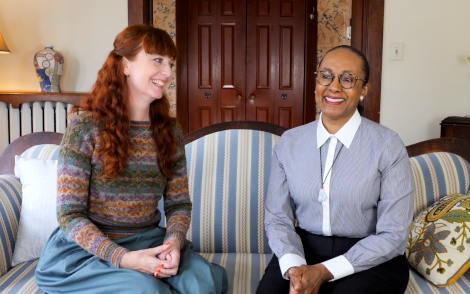 I've been eager to interview Shirley Paden since 2018, and it finally happened last September on Prince Edward Island in Canada. We were both attending the Fibre Festival and fortunately, we arrived early enough to film the interview before Hurricane Fiona caused the festival to be canceled. Shirley is a wonderful and charming person with a huge heart. It's a two-part interview and is filled with valuable and insightful information.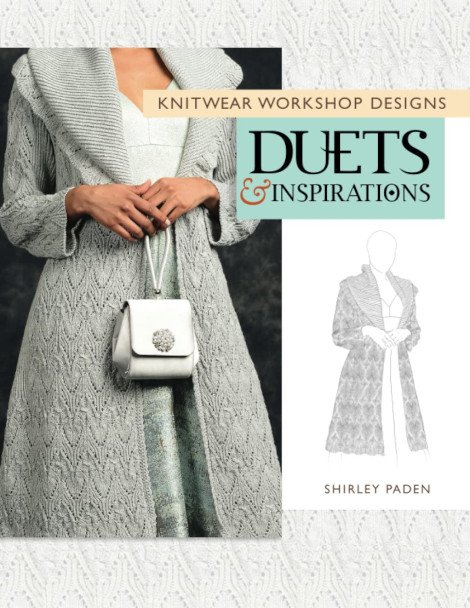 Shirley has authored two books, Knitwear Design Workshop (2010) and Duets and Inspirations (2021). If you're a regular viewer, you'll know I often modify the designs I'm knitting. I can modify necklines and hems, turn a drop shoulder to a set-in sleeve, and change the stitch pattern within a design. All of this I attribute to Shirley's book Knitwear Design Workshop which aims to empower knitters to modify designs to their own preferences.
Shirley has also led a series of six design-a-longs, where she guides a group of knitters in creating stunning and one-of-a-kind garments. She personally supports each participant throughout the process, sharing her wealth of knowledge and experience. During the interview, Shirley showcases some of the remarkable designs that came out of these design-a-longs.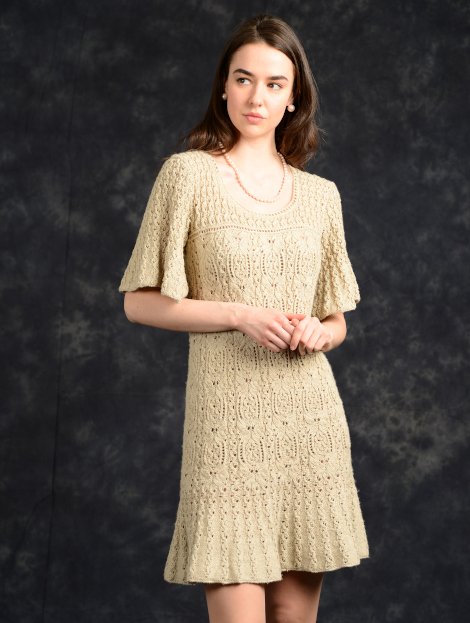 Shirley also uses her beautiful Ada Dress to illustrate her four-step design process.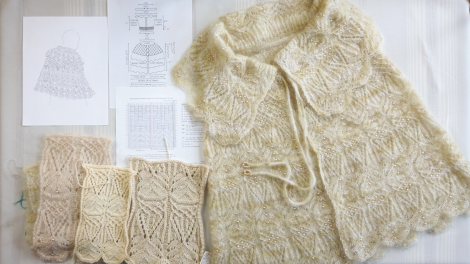 For the 30th anniversary of Vogue Knitting Magazine, Shirley designed her stunning Lace and Pearls Cape. It is a lace pattern cape with knit-in pearl beads and an I-cord drawstring around the neck. Shirley says she tried to create a piece that would merit being worn by a queen, featuring pearls – "the most magical, elegant and feminine of gem."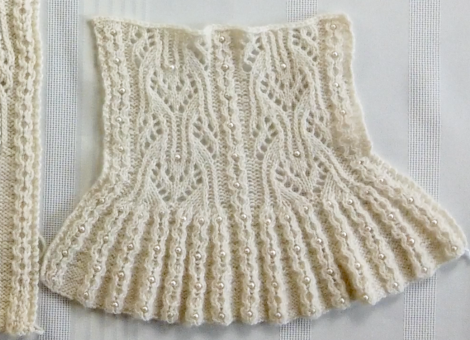 Finding Shirley Paden
Patron Discount – Shirley Paden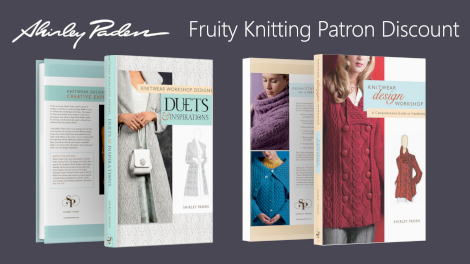 Shirley is kindly offering Fruity Knitting Patrons a special 50% discount on the electronic editions of her two books Knitwear Design Workshop and Duets & Inspirations! Knitwear Design Workshop empowers knitters with the skills to design handknit clothing from scratch and to customize commercial knitting patterns. Duets & Inspirations is a pattern book for knitters of all skill levels, showcasing designs by 16 new and experienced designers, including Shirley Paden herself. Patrons can find all discount details here.
Thank you very much to Shirley for this generous offer!
Under Construction
Cinna Top – Life Is Cozy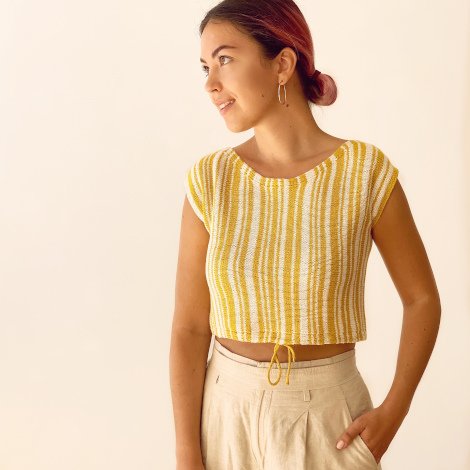 Madeleine's new project is a new summer top by Life Is Cozy. The Cinna Top is a simple T-shirt with capped sleeves and a lovely boat neck. The vertical stripes are meant to resemble fields of Cinna Grass which inspired the design. Madeleine is doing the cropped version. She will fold over the hem and insert an i-cord to make it go in at the waist.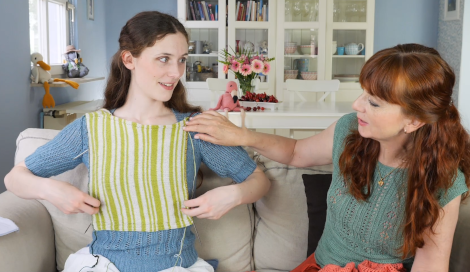 The design looks simple, but it's worked sideways. You knit the entire body flat and in one piece, which makes it one big rectangle. But once you reach the boat neck, you split the rectangle in half to knit the front and back separately as you shape the neckline.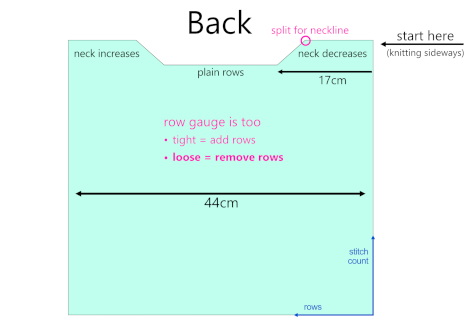 Madeleine's row gauge is looser than the recommended gauge. This means she has to leave out some rows to prevent the top from being too wide. Luckily, the pattern gives instructions on how to do this.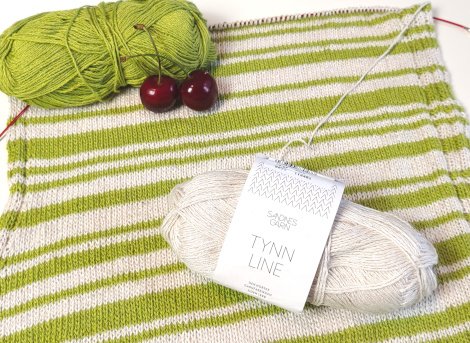 Following her previous advice on learned helplessness (ep. 124), Madeleine resisted asking me for help. Instead, she figured out the necessary modifications by herself and found it easier than expected. In the episode, she explains the process using a schematic.
Hortense Beaded Lace Shawl – By the Lily Pond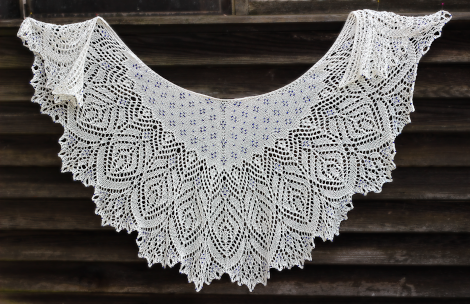 My next project is a design called the Hortense Beaded Lace Shawl by Anna Victoria. It's a beautiful delicate lace shawl with a leafy pattern and lots of beads. I've never done beading in lace before, so it will be a learning curve for me. I'm knitting it for my very dear friend Sofia Cappelle (Sofia's Tales), who joined us on the couch in Episode 129. Sofia is getting married in August! I am so excited and happy for her and I'm knitting her a lace wedding shawl.
Lace top by Debbie Bliss
I have been working on a very lacey summer top by Debbie Bliss. There is a pretty leaf lace pattern on the sleeve cuffs and under the arms along the sides of the body. It's knitted sideways in two pieces, each piece knit from the sleeve to the center seam. Then at the end, you finish the square neckline and waistband with a 1×1 ribbing.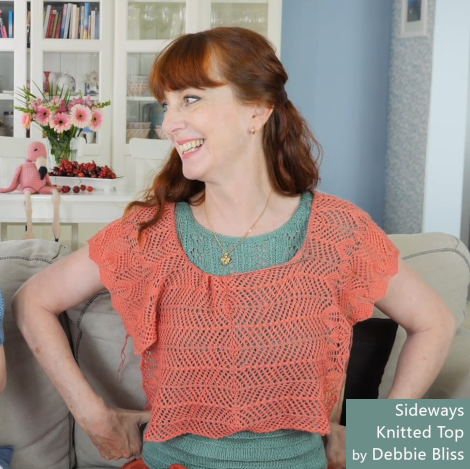 If you are making an all-over lace garment like this one, the fit is critical, and you have to take a lot of care measuring your swatch. But it's harder to count stitches in a lace pattern. Therefore, it's much easier if the pattern gives you a gauge in terms of pattern repeats rather than stitches per 10cm.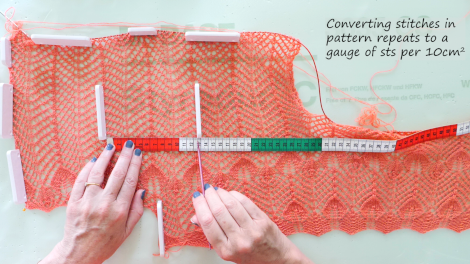 In a short tutorial, I explain how to measure the pattern repeats and then convert that measurement into a gauge of stitches per 10 cm.
Lace Knitalong
With all the lace knitting that I've been doing recently, it's about time we started another lace knit-a-long in our Raverly group. It will go from July 1st to September 30th, 2023. If there are enough amazingly complex and large projects in the KAL that need more time, I'll extend the date another month, so don't worry about time.
Project criteria:
It must be an adult garment or a large shawl/hap
At least 1/3 to 1/2 of the project must be in lace. It can, of course, be 100% lace.
We really hope experienced, and newbie lace knitters will join in. Take on a challenge for yourself. There will be lots of experienced lace knitters to provide advice and encouragement!!
Pop Psychology – How Knitting Helps to Combat Chronic Social Isolation & Loneliness
Loneliness and social isolation are on the rise in today's Western societies. A 2021 survey showed a significant decline in close friendships in the US since the 90s. Not only do chronic social isolation and loneliness contribute to poor mental health, including depression and anxiety, but they also increase the risk of heart disease, dementia, and a weakened immune system. Many of us probably need to better maintain an active social life and invest in close and lasting friendships.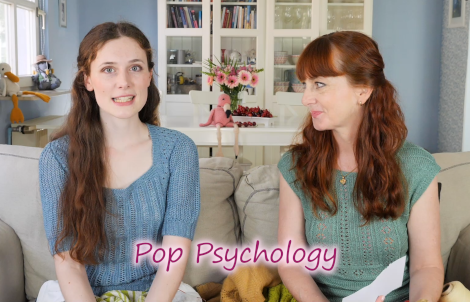 Knitting provides a wonderful way to connect with others and combat loneliness. Research by Betsan Corkhill from Stitchlinks highlights the therapeutic benefits of knitting, even for those who struggle in group settings. When you knit, your hands increase your personal space and it can feel like a protective barrier, offering comfort to those of us who may find group interactions challenging. Additionally, knitting provides a valid excuse for avoiding uncomfortable eye contact. This can make it a great tool for someone with social anxiety or autism.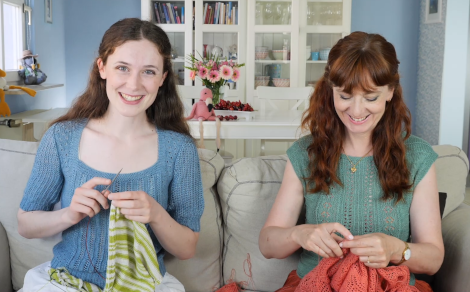 Not only do we knitters create beautiful items, but doing so around other people attracts their curiosity and is a great conversation starter. Knitting for others can also cultivate a sense of belonging and meaning, ultimately improving our mental and physical health.
Support Fruity Knitting as a Patron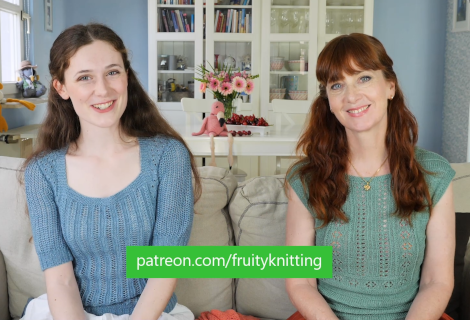 Madeleine and I want to say a great big thank you to our viewers who have already become Fruity Knitting patrons! You are the reason that this show can exist. We both work full time on Fruity Knitting, and just like everyone else, we also need to make an income. So, for those of you who love watching Fruity Knitting but have yet to become a patron, we invite you to support the show by making a small monthly contribution starting at the price of one coffee per month. Every single patron makes a difference to us. Thank you.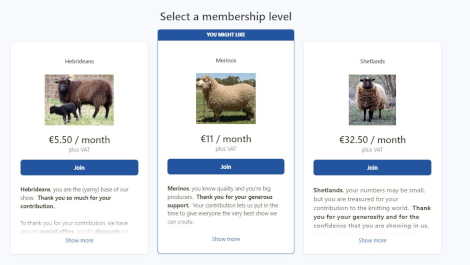 What we are wearing
Madeleine is wearing Effie by Kim Hargreaves. Andrea is wearing her Samphrey by Marie Wallin during the interview and her Joni by Natasja Hornby on the couch.
Music Credits