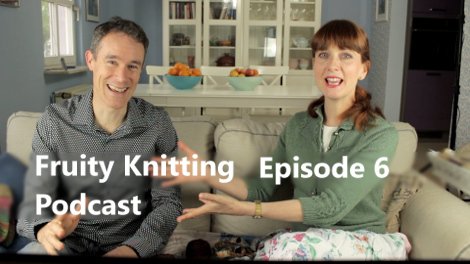 In Episode 6 we see Andrea grafting her Norbu sleeves, we're travelling to Bavaria to speak to some dyers and yarn producers at the Aschaffenburg Wool Festival. Andrew shows off his completed project number two, and we meet our next guest in Knitters of the World.
Bring and Brag
Norbu
After some major surgery, Andrea has completed her Norbu, designed by Marie Wallin.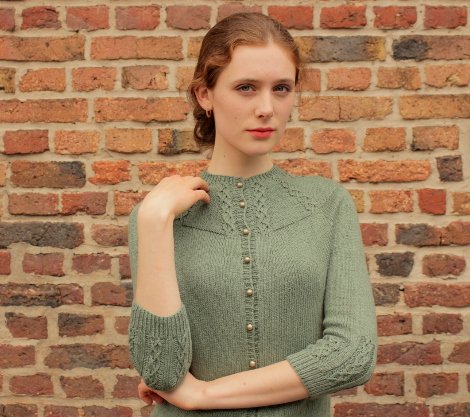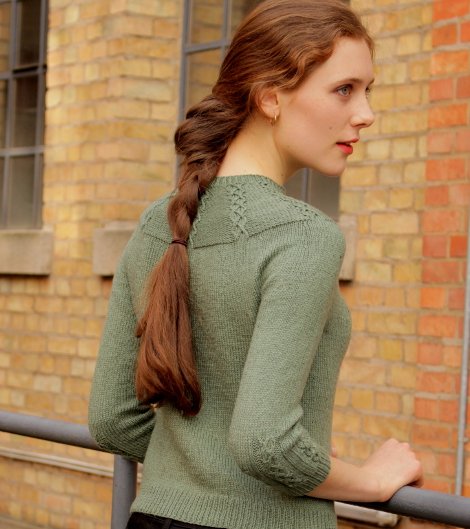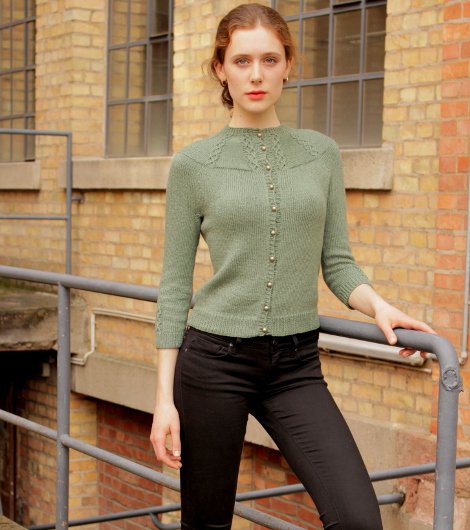 We also mentioned Tom of Holland, who has made an artform out of repairing garments.
Andrew's Socks
Andrew has completed his second project, a pair of socks for Andrea.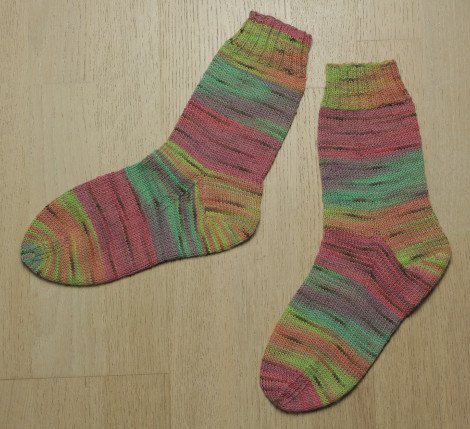 Under Construction
Andrew's next socks
Andrew's next project is another pair of socks, also for Andrea, following the free simple sock pattern by Susan B Anderson.
The yarn is the Rowan Fine Art, in the Waxwing shade, and if you're interested there is another article available on this yarn.  We have heard that the yarn is being discontinued…
Lovage, by Marie Wallin
Andrea's current project is Lovage, a fairisle sweater designed by Marie Wallin.  The pattern is available in the book Windswept, a collection of Marie Wallin's patterns in fairisle, cables and a little crochet.
Knitters of the World – Marlies, Hülsenbusch near Cologne, Germany
Our guest on Knitters of the World is Marlies, from Hülsenbusch, near Cologne in Germany.  You can find Marlies and her stunning Fair Isle designs on Ravelry as Mostrich63.
Interviews – Aschaffenburg Wool Festival
Margit Hofmann – Alte Künste
Margit Hofmann runs Alte Künste or "Ancient Arts" and through her work as a researcher has revived the skills of dying yarns using plant and other natural colorings.
You can find Margit at altekuenste.eu or you can find her naturally dyed yarns on Ravelry as Alte Kuenste – Ancient Arts.
Maike Schnichels – Das Regenbogenschaf
Maike Schnichels dyes yarns from England and Germany using her own color recipes, and focuses on quality and sustainability in selecting her bases.  Her yarns include Alpaka, Kashmir and Yak.  Maike is also the selected hand-dyer for the Cologne producer Pascuali.
You can find Maike online at das-regenbogenschaf.com.
If you're in the Frankfurt area you can also find Maike at her Hairdressing salon at Heidestr 129,
60385 Frankfurt.
"Das Regenbogenschaf" means "The Rainbow Sheep"!
Sabine Worch
Sabine Worch produces yarn from her own sheep her home in Fränkisch-Crumbach in Hessen, Germany.  Sabine is not selling her yarn at the moment.
Sabine's daughter was supporting the organisation "Heart Kids", which looks after orphan children in southern India.  You can find out more at heartkids.de (also in English).