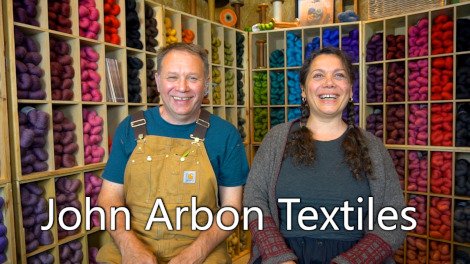 We think Episode 79 is a particularly fun and informative one. Our feature interview guests are John and Juliet Arbon who have a small scale spinning mill in Devon, the U.K. which has been built from restored vintage milling equipment. Over the last three years that I have been interviewing key figures in the hand knitting industry I have repeatedly heard knowledgeable people praise John Arbon for his unique spinning knowledge and ability to design brilliant yarns. Well, in this episode John shares some of his yarn making secrets with us. It's a really fun interview as both John and Juliet are very down to earth, funny and extremely likable.
We also take you to Baden Baden here in Germany to meet a bespoke shoemaker in our Makers series. We then go to London to meet the talented teacher and designer Natalie Warner in our Knitters of the World segment. We announce the winners of the Martin Storey KAL and we give you the usual update on our own hand knitting projects.
John Arbon Textiles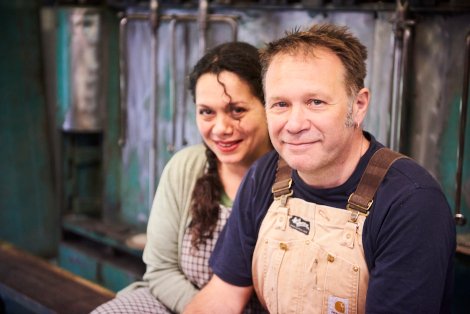 What makes John Arbon Textiles so special is the depth of knowledge and passion that he brings into his work. He has multiple degrees in Printing, Textiles and Apparel, majoring in knitting and spinning as well as Fashion Textiles. He's had research grants which have taken him to Guatemala for Back Strap Weaving and to Japan to look at creating bespoke knitwear from body scanning. John really holds a unique body of knowledge which makes him heavily sort after by designers and sheep farmers to make them the perfect yarn.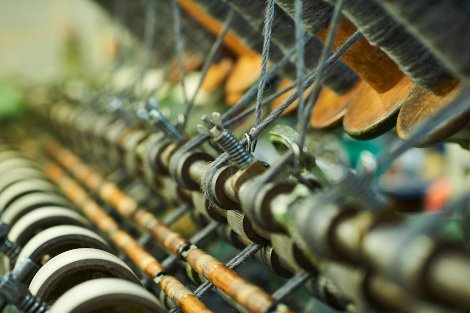 John has collected and restored old milling equipment and because he feels quite affectionate towards them, they all end up with names and become part of the family.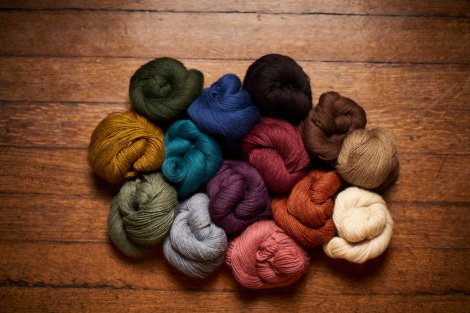 So much knowledge goes into the process of designing a new yarn. In the interview, John goes through some of the key principles that he follows to help him make the necessary decisions for this process. He also talks about working with other small businesses who either as sheep farmers want him to make yarn out of their fleeces or as designers want him to design a special yarn for their needs.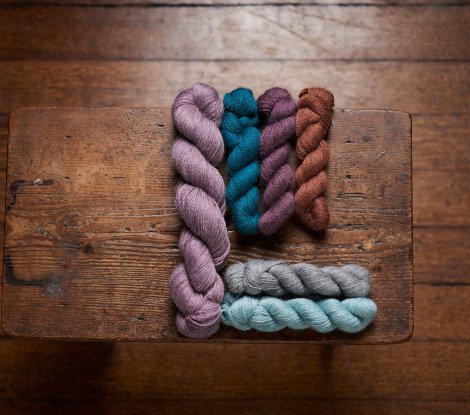 Patron Discount – John Arbon Textiles
Fruity Knitting Patrons can get a 15 percent discount off everything in the John Arbon Textiles online store. Full details available here, valid until 30 June 2019.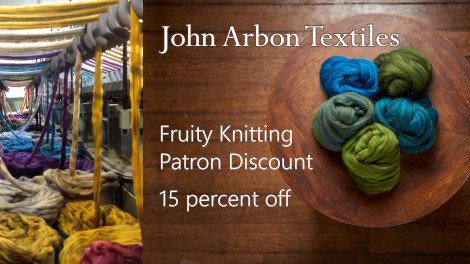 Finding John Arbon Textiles
The brilliant video of the mill was produced by John and Juliet's nephew, James Hankins. You can find some more of his work in this YouTube playlist:
Natalie Warner – BerylliantKnits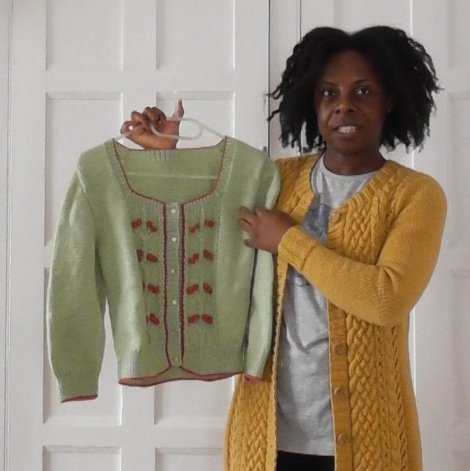 Natalie Warner comes from a long line of handcrafters, both professional and hobbyists. Natalie herself designs for the hand knitting magazine – Knitting and teaches dressmaking and knitting at Morley College London. In the little portrait of her work, Natalie describes what is important to her both when she teaches and when she designs. We can imagine that she is a very patient and encouraging teacher and her students must love her classes.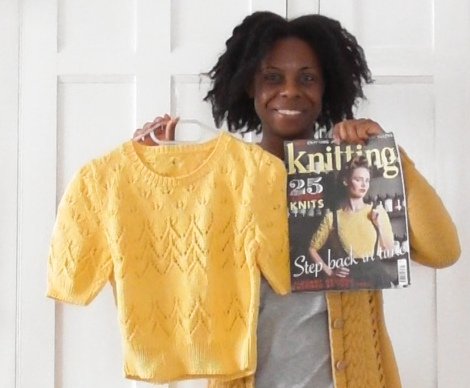 Finding Natalie Warner
Makers – Vickermann & Stoya Shoemakers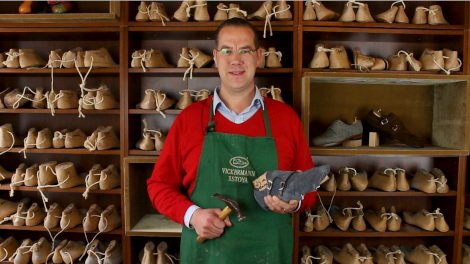 In our Makers series, Mathias Vickermann shows us the art and fine craftsmanship of hand making bespoke shoes from a piece of tanned leather to the final shiny pair, which will last the owner upwards of 25 years. That's slow fashion!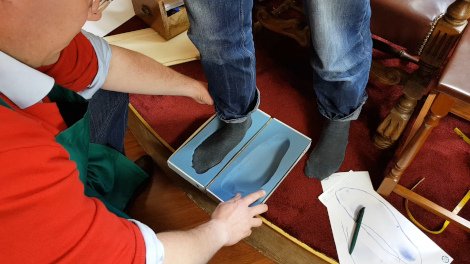 First the customers feet need to be measured in all directions.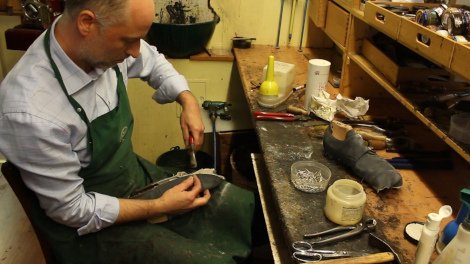 It takes around 35 hours to complete a pair of shoes.
Finally Mathias shows Andrew how to properly care for his favorite pair of Australian made leather boots.
Finding Vickermann & Stoya
Update on Projects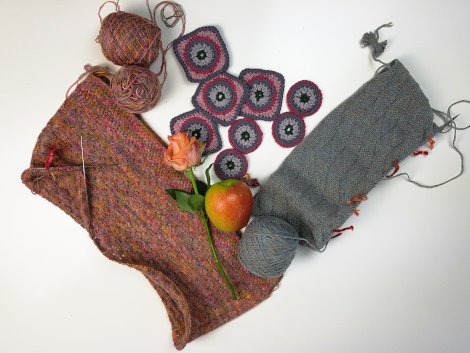 We give you an update on the progress of the following projects. Saint Lunaire-Griquet by Jennifer Beale, Miura Cowl by Olgy Buraya-Kefelian and Bohemian Blooms by Jane Crowfoot.
Martin Storey KAL
The three winners of the Martin Storey KAL receive a 25 GBP coupon for the online shop tribeyarns.com 
Entry no. 11 JulieAPlace
Entry no. 18 georgiecinsum
Entry no. 12 NicaB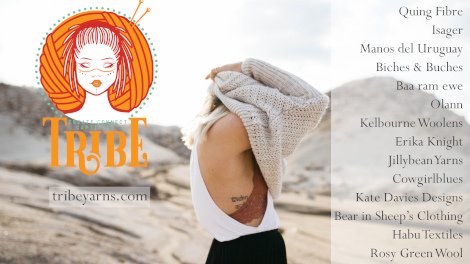 We were wearing
Music Credits